In order to datalog the recorded data the EMM54MB is necessary. The details below indicate how this is connected and the information you can obtain. (

Emm5 Modbus setup and Protocol details)
Using the EMM54MB to give recorded data
DATA COMMUNICATION BY COMPANY PC NETWORK,
INTERNET OR GPRS
Using the MINISCADA
At each point of measurement you connect a power analyser meter which we call a slave.
Each Modbus Slave has its own address number and sends its information back to the MINISCADA via RS485 Modbus signal. All the modbus slaves must be connected to the same RS485 cable ., ( Belden or equal screened cable). Remember each power analyser will need 3 x CT's for a three phase system. The MINISCADA1 has to be within 10 mtrs of the company pc network – or internet connection as in the sketch below.

The slaves must all have Modbus communication cards.
You can have up to 25 slaves on one Miniscada.
Each slave has a different address number.
The Miniscada needs a 12v dc power supply and is DIN rail mounted.
The slave we recommend for the main switchboard is the EMM54MB
Which is mounted on the main switchboard incomer. It reads every electrical parameter including harmonic voltage and currents up to the 61st order. The instrument has 144 x 144mm facia.
The Modbus cable connection in Belden Screened cable can run up to about 1200 mtrs to the MINISCADA.
The other instruments are all connected on to the same cable in parallel connection – or Daisy Chained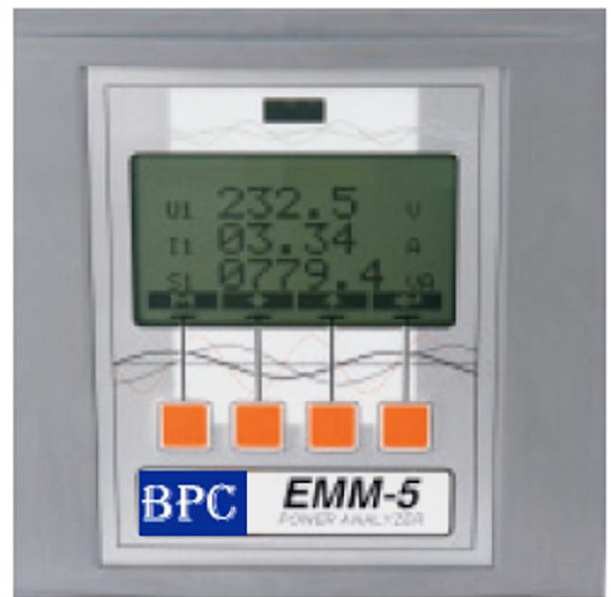 For the smaller sub-circuits we recommend the UMG97 ., with a 96 x 96 facia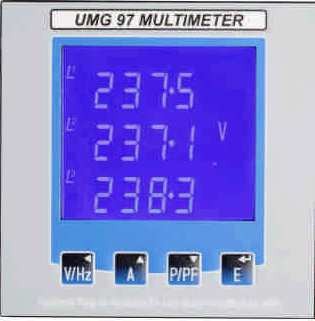 This meter has a plug in Modbus Module on the back and the cable is taken into the MINISCADA. The Belden screened cable ( or equivalent ) is daisy chained and fed into the MINISCADA.
All the recorded information can be datalogged on the MINISCADA. When the flash memory is full it is either buffer ringed ( oldest data written over ) or down loaded to a network address or an email address in the case of.
The measurements can be emailed to any address as an xl file – as the example below :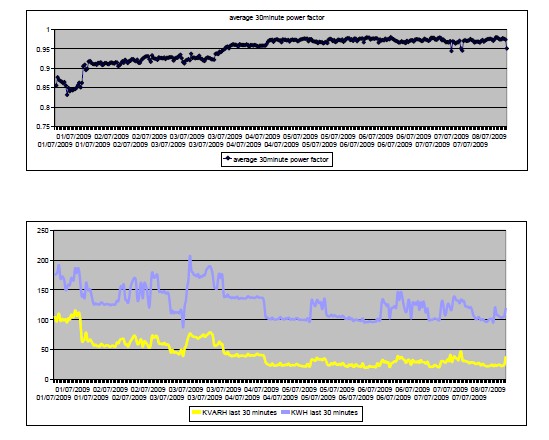 The XL file can be shown as a bargraph or the format you prefer.
For more Information contact your local supplier or Boddingtons Power Controls :